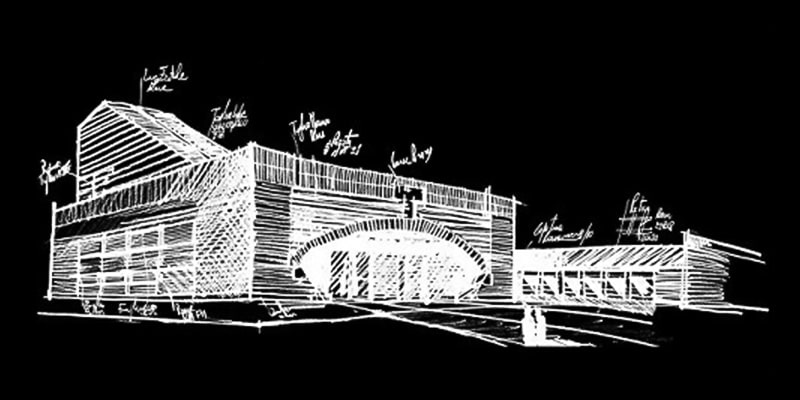 "L'architettura è un fatto d'arte, un fenomeno che suscita emozione, al di fuori dei problemi di costruzione, al di là di essi. La Costruzione è per tener su: l'Architettura è per commuovere"
- Le Corbusier
Religious Architecture
F_STUDIO+ has projects of religious architecture to its credits, among which the new Church and Oratory of S. Bernardo in Nova Milanese, interior design in conventual structures, some chapels of family and a sacred aedicule.

Most of these interventions were born with the completely functional and architectural intent to provide the "believer" with spaces which can allow the recovering of values of measure, reflexive calm, restful spatiality, human and brotherly relationships, though in the frenzy of contemporary living.

In all these interventions, since the ideational phase, the main theme has been that of Light, which has always been the cornerstone and essential principle in the design of Architecture, but above all, also for its intrinsic values ​​of spirituality and sacredness, specifically of Religious and sacred architecture.
"Light is what generates space. It highlights, gives rhythm, marks the spaces and brings balance to the structure: without it there can be no perception neither of space, nor of architecture. Light is the element that completes the architectural project, therefore it is necessary to study it in the design phase to determine what characteristics it will have to assume in order to become the fundamental element for the understanding and usability of the work built." (Mario Botta).

In the field of religious architecture and sacred furnishings, F_STUDIO+ also collaborates with important organizations and companies operating in the sector, including CIBIEMME - Furniture and Restoration for Churches, with products designed by Arch. Davide Friso. These prodocts have also been created and now are in some churches, and have been also exhibited in important national fairs.

Projects carried out